If you enjoy music in an intimate and friendly setting, become a subscriber of L'Ermitage Foundation's Concert Series. We offer concerts where members of the audience can mingle with the artists as well as other attendees. These concerts are private to our donors and their guests and are not open to the public.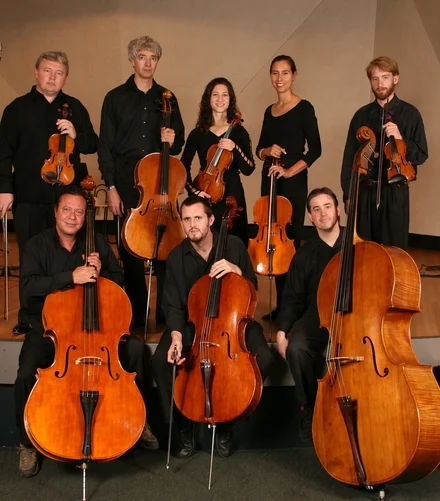 The Hutchins Consort
April 13, 2023
A CELEBRATION OF JEWISH MUSIC.The HUTCHINS CONSORT is a collective of some of the country's finest string players featuring an ensemble of eight members. Their performances are virtuosic, uninhibited, sometimes improvisational and always entertaining. They are a refreshing departure from the typical chamber music performances.
Ruslan Biryukov
May 13, 2023
RUSLAN BIRYUKOV, is known for his "superb artistry, passion, and individuality". He represents a new generation of creative professional musicians whose artistic level is recognized not only by awards, but also by a world-wide audience.
Nathan Le
May 13, 2023
NATHAN LE is a junior in the Harvard/New England Conservatory dual degree program studying with Laurence Lesser.. Previously, he studied with Ruslan Biryukov in Los Angeles. As a soloist, he has performed extensively in his hometown of Los Angeles as well as internationally in Russia, Austria, Armenia, and Croatia.
Svetlana Smolina
June 14, 2023
Stunningly talented, SVETLANA SMOLINA, is a highly sought-after world-renowned classical pianist who has performed, recorded, and collaborated with many famous musicians in numerous major world music centers. Described by Los Angeles Times as "an outstanding pianist with luxuriant tone," and by New York Times as "mesmerizing and dynamic." Svetlana has won several prestigious international competitions and is among "The Best Pianists of the 21st Century".