If you enjoy music in an intimate and friendly setting, become a subscriber of L'Ermitage Foundation's Concert Series. We offer concerts where members of the audience can mingle with the artists as well as other attendees. These concerts are private to our donors and their guests and are not open to the public.
KIRILL AND ANNA GLIADKOVSKY
with SOPHIA GLIADKOVSKY
November 17, 2022
"KIRILL AND ANNA GLIADKOVSKY, PIANISTS, have performed in major concert halls in Russia, Europe, and the United States.
SOPHIA GLIADKOVSKY, age twelve, joined her parents at the piano at age five.
Yueun Gemma Kim, Violin
January 19, 2023
Born in Seoul, Korea, YUEUN KIM, is forging a significant international career winning top prizes in many competitions. She has concertized around the world including a performance at the Lincoln Center's Alice Tully Hall. Her biggest passion is chamber music.
Sung Chang, Piano
January 19, 2023
SUNG CHANG, born in Seoul, Korea, gave his debut concert at age five. He has received first prize in numerous prestigious competitions. Mr. Chang is known for his outstanding technical abilities, musical maturity, and sensitive yet powerful expression that shine through the keys.
Laurence Kayaleh, Violin
February 21, 2023
LAURENCE KAYALEH is an international concert performer. She is an artist of deep musical insight, possessing a rich tone and a natural feeling for style. She has the impeccable technique and innate musicality of the grand tradition of violin playing.
Bernardene Blaha
February 21, 2023
BERNADENE BLAHA'S command of the piano, whether featured as recitalist, concerto soloist, or chamber musician has been heralded in performances throughout North America, Europe, Australia, Asia, and Mexico. She is a member of the Keyboard Faculty at the Thornton School of Music, USC where she is an Associate Professor.
Aristeia Trio
Micah Wright, Clarinet
March 16, 2023
MICAH WRIGHT, received his degrees in clarinet performance from USC, Rice University, and Drake University while also completing performance minors in saxophone and piano. He performs in solo, chamber, studio, and orchestral settings and has received many national and international honors throughout his career.
Ben Fried, Cello
March 16, 2023
BEN FRIED enjoys a versatile career as a soloist, chamber musician, and educator. He has performed solo recitals and chamber music in prestigious venues across the globe including Carnegie Hall, New World Center, Warsaw Philharmonic Recital Hall, Royal Danish Conservatory, among others and was a gold medalist in several competitions.
Vijay Venkatesh, Piano
March 16, 2023
VIJAY VENKATESH has been recognized on three continents as a pianist with profound musicianship, sparkling pianism, and an innate sense of partnership. He has rapidly established a major international reputation as top prize winner in many competitions. Mr. Venkatesh is an immersive and versatile soloist and an active chamber musician.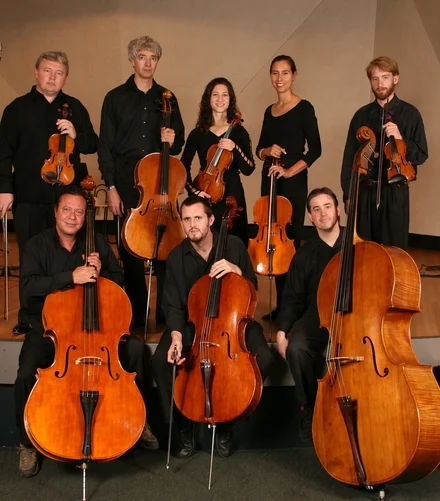 The Hutchins Consort
April 13, 2023
A CELEBRATION OF JEWISH MUSIC.The HUTCHINS CONSORT is a collective of some of the country's finest string players featuring an ensemble of eight members. Their performances are virtuosic, uninhibited, sometimes improvisational and always entertaining. They are a refreshing departure from the typical chamber music performances.
Ruslan Biryukov
May 11, 2023
RUSLAN BIRYUKOV, is known for his "superb artistry, passion, and individuality". He represents a new generation of creative professional musicians whose artistic level is recognized not only by awards, but also by a world-wide audience.
Nathan Le
May 11, 2023
NATHAN LE is a junior in the Harvard/New England Conservatory dual degree program studying with Laurence Lesser.. Previously, he studied with Ruslan Biryukov in Los Angeles. As a soloist, he has performed extensively in his hometown of Los Angeles as well as internationally in Russia, Austria, Armenia, and Croatia.
Svetlana Smolina
June 14, 2023
Stunningly talented, SVETLANA SMOLINA, is a highly sought-after world-renowned classical pianist who has performed, recorded, and collaborated with many famous musicians in numerous major world music centers. Described by Los Angeles Times as "an outstanding pianist with luxuriant tone," and by New York Times as "mesmerizing and dynamic." Svetlana has won several prestigious international competitions and is among "The Best Pianists of the 21st Century".