If you enjoy music in an intimate and friendly setting, become a subscriber of L'Ermitage Foundation's Concert Series. We offer concerts where members of the audience can mingle with the artists as well as other attendees. These concerts are private to our donors and their guests and are not open to the public.
Martin Beaver
June 20, 2019
Recognized as a soloist, chamber musician, and as a first violinist of the renowned Tokyo String Quartet from 2002-2013, MARTIN BEAVER is in demand all over the world. In addition to his concert activities, Mr. Beaver is on the faculty at the Colburn School in Los Angeles teaching violin and co-directing string chamber music studies.
Kevin Fitz Gerald
June 20, 2019
Pianist KEVIN FITZ-GERALD enjoys a versatile performing career as recitalist, orchestra soloist, and chamber musician. His performances have garnered international acclaim and he has been recognized for his "hypnotically powerful and precise" pianism and "dynamic and distinguished" interpretations.
Susan Edwards Martin
July 18, 2019
An unpredictable musical evening with the song stylings and comedy of Broadway's SUSAN EDWARDS MARTIN, featuring music from the American Songbook, Broadway and her own original Broadway show, UNLIMITED, YOU'LL HAVE THE TIME OF HER LIFE. This multi-talented and captivating performer is someone you do NOT want to miss.
Sam Kriger
July 18, 2019
SAM KRIGER is an award winning Musical Director, Conductor, Arranger, Orchestrator, Composer, Producer and Accompanist. Currently, Musical Director/Conductor/ Arranger for Michael Feinstein. Sam's client list includes Mickey Rooney, Shirley Jones, Betty Buckley, Billy Crystal, and Bernadette Peters, among many others. He has appeared as Conductor/Pianist of the Boston Pops, Cleveland Pops, Pasadena Pops. among others.
Overland Quartet
Mark Balling
August 15, 2019
MARK BALLING, pianist, has enjoyed a burgeoning career as a recording artist, teacher, touring musician, and accompanist in Los Angeles since 2000.
Luis Mascaro
August 15, 2019
LUIS MASCARO, violinist, is part of a new generation of creative string players who is not afraid of using his solid classical background to explore new musical ideas, techniques and sounds.
Sandro Feliciano
August 15, 2019
SANDRO FELICIANO, percussionist, was born and raised in Sao Paulo Brazil and has been playing drums/percussion for over 20 years. He has worked with many artists going from Brazilian music, contemporary jazz and classical music.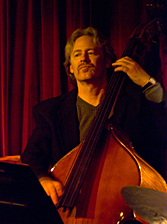 Adam Cohen
August 15, 2019
ADAM COHEN, acoustic and electric bassist, brings a wealth of musical knowledge and musicianship stemming from many years on stage, in the studio as a teacher, and on the road.
Mary Au
September 19, 2019
Pianist, MARY AU, is a much sought-after collaborative artist, coach, and educator with worldwide experience. She is hailed for her "sensitive and seamless transition between chamber music, collaboration, and piano accompaniment" (Los Angeles Times).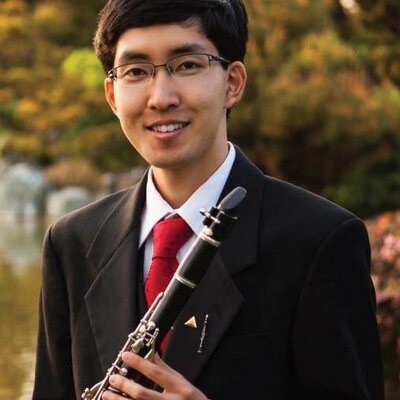 Katsuya Yuasa
September 19, 2019
A charismatic and versatile clarinetist, KATSUYA YUASA, has been praised by critics as a "born performer with rare ability to express the beauty and soulfulness of the composer's music." He has toured in the United States, Europe, South America, and Asia as a soloist, recitalist, chamber musician, and orchestral player. Katsuya explores a wide repertoire of classical, jazz, and ethnic music.