If you enjoy music in an intimate and friendly setting, become a subscriber of L'Ermitage Foundation's Concert Series. We offer concerts where members of the audience can mingle with the artists as well as other attendees. These concerts are private to our donors and their guests and are not open to the public.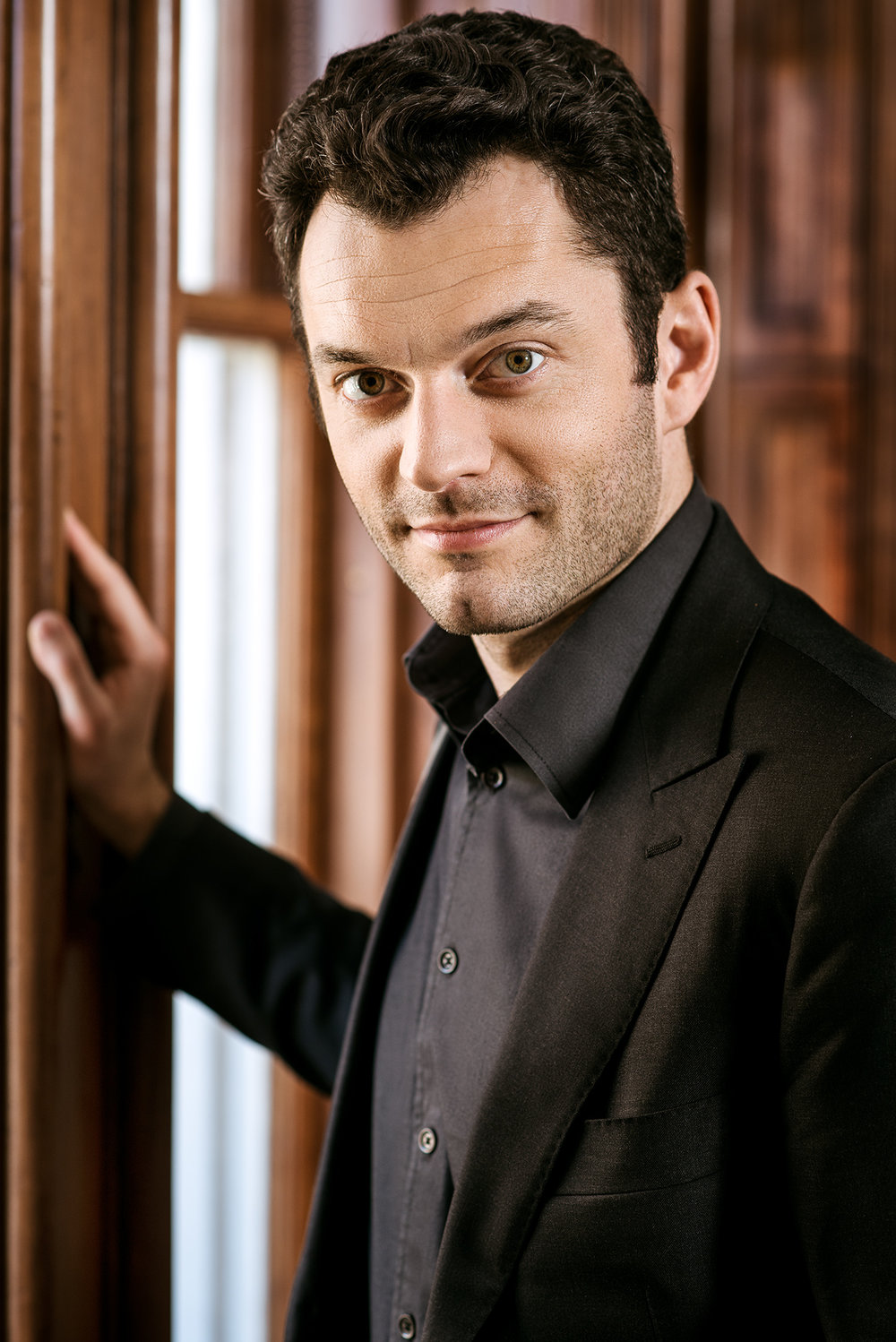 Steven Vanhauwaert
November 15, 2018
STEVEN VANHAUWAERT, pianist, has been hailed by The Los Angeles Times for his "impressive clarity, sense of structure and monster technique." He has appeared in the world's leading venues throughout the United States, Europe, Canada, and Israel and has won a wide array of competitions.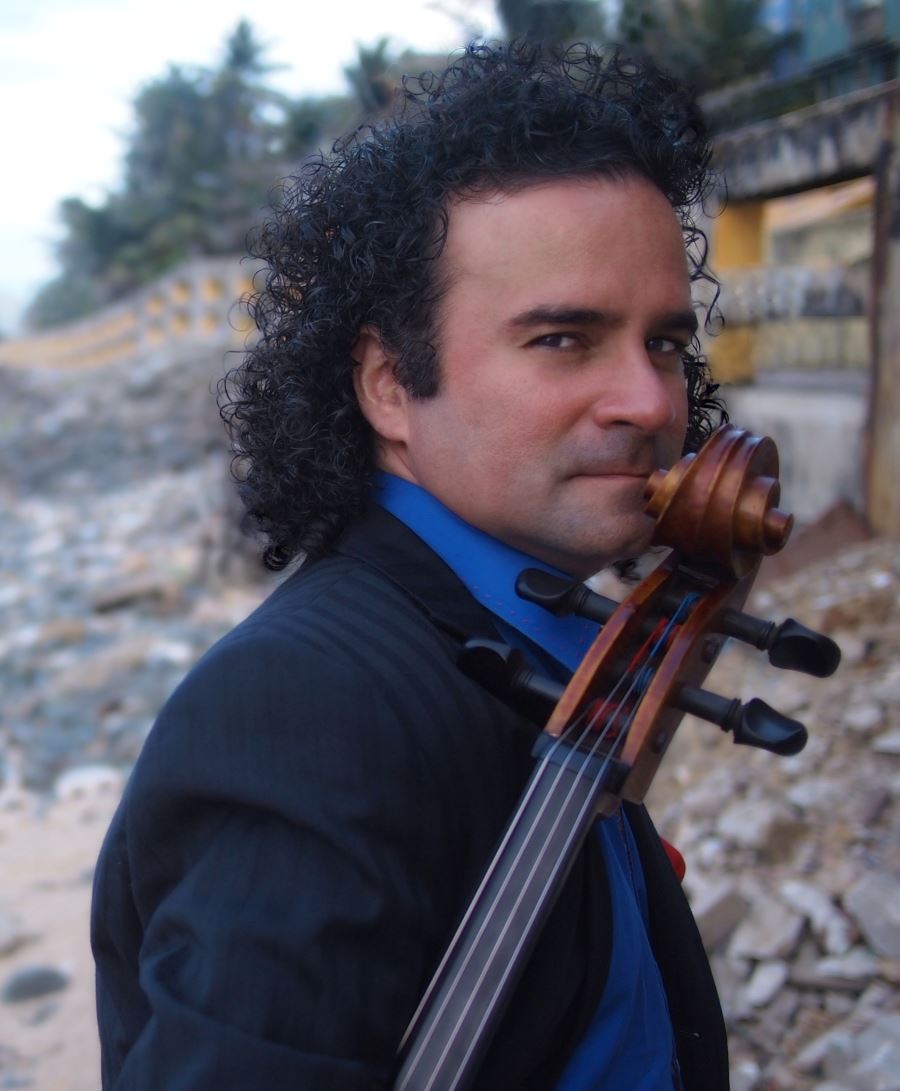 Emilio Colon
November 15, 2018
EMILIO COLON, cellist, is a soloist, chamber musician, conductor, composer, and pedagogue. He is an international artist concertizing in the United States, Canada, Europe, and Asia and is acclaimed as a passionate and virtuosic performer.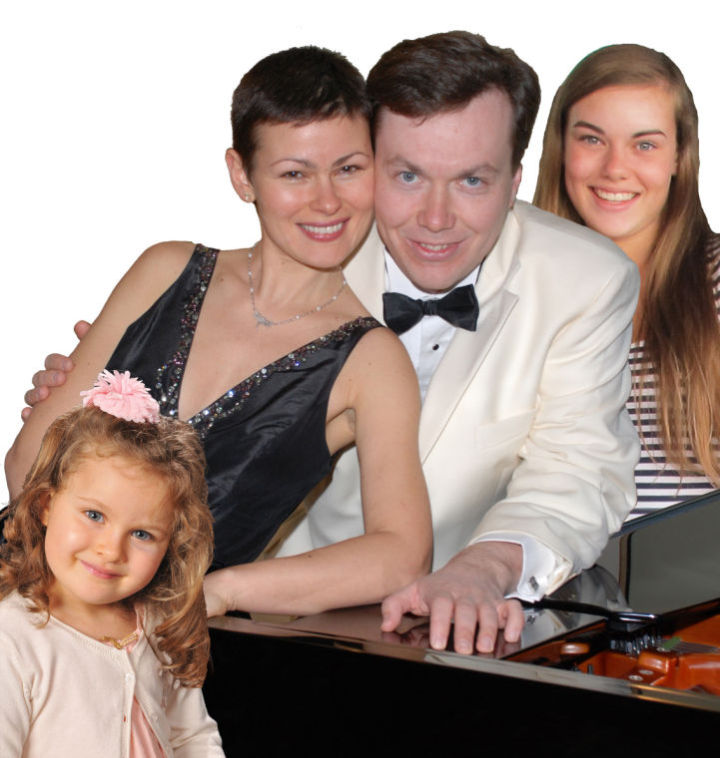 THE GLIADKOVSKY FAMILY
IN PIANO CONCERT FOR 4-6-8 HANDS
January 10, 2019
KIRILL AND ANNA GLIADKOVSKY (PIANO SOLO AND DUO) studied at the most prestigious musical institutions in Russia and pursued very successful careers as soloists. They now perform as a duo piano team in addition to performing with their daughters ANASTASIA (19 years of age) and SOPHIA (9 years of age).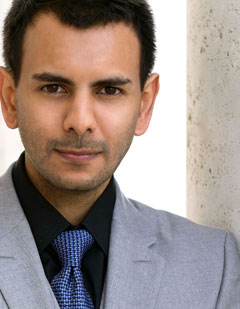 Vieness Piano Duo
Vijay Venkatesh
February 21, 2019
VIJAY VENKATESH, pianist, has been hailed in concert reviews for his "sublime phrasing, tremendous and powerful virtuosity, and beautiful lyricism in performances". He has performed with many orchestras throughout the United States.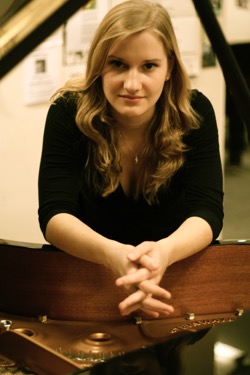 Eva Schaumkell
February 21, 2019
EVA SCHAUMKELL, pianist, has performed in the United States and throughout Europe with "interpretational skills that combine intuition with analytical sense and remarkable musical maturity".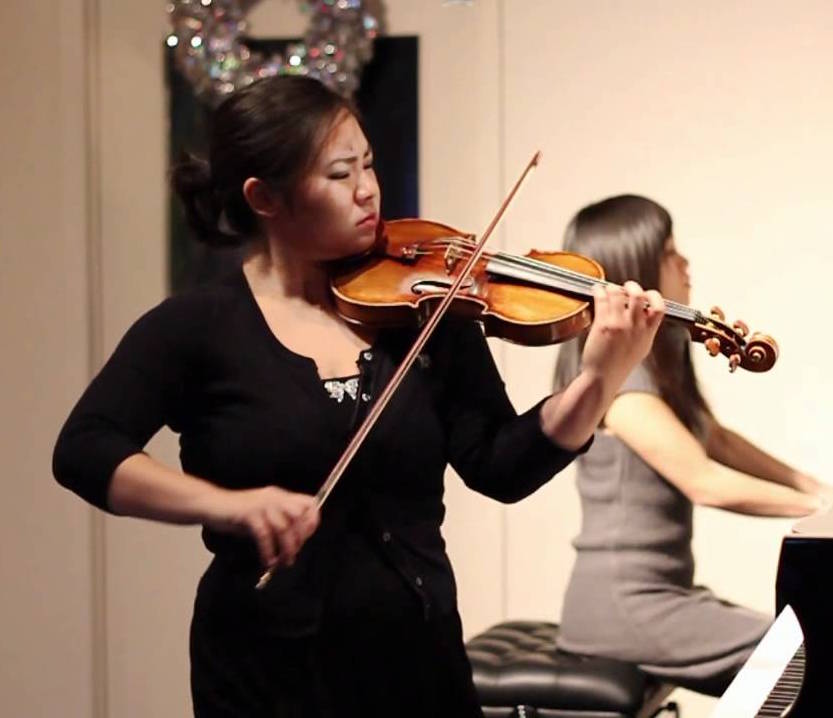 LOS ANGELES ENSEMBLE
Joanna Lee
March 14, 2019
JOANNA LEE, violinist, received her Doctor of Musical Arts from the University of Southern California, Thornton School of Music. She is the recipient of numerous awards and has performed throughout Korea, Japan, China, Europe, and the United States.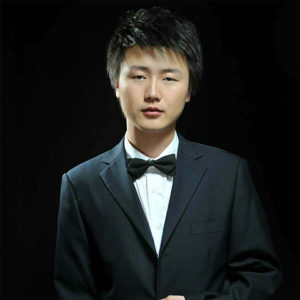 FENG BIAN
March 14, 2019
Feng Bian started playing the piano at the age of six and has participated in many competitions as well as performances within his native country-China and across the United States. He received his Bachelor degree and Artist Diploma from the Colburn School of Performing Arts and is currently pursuing his Doctor of Musical Arts degree at the USC Thornton School of Music.
Tanner Menees
March 14, 2019
Tanner Menees is an avid chamber musician as both a violist and violinist. He has worked extensively with members of the Juilliard String Quartet and has collaborated with some of today's most notable artists including Martin Beaver and Ronald Leonard. He has served as principal viola for the Colburn Orchestra.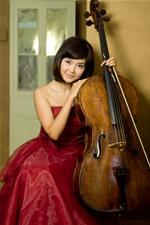 Lu Bingxia
March 14, 2019
LU BINGXIA, cellist, was awarded first prize at the 5th "Golden Bell Award" Cello Competition, becoming the youngest winner in the history of this competition in China in addition to winning many other prizes.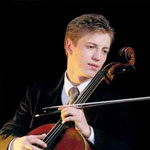 Los Angeles Cello Quartet
Ruslan Biryukov
April 18, 2019
RUSLAN BIRYUKOV, founder of THE LOS ANGELES CELLO QUARTET, is known for his "superb artistry, passion, and individuality." Ruslan represents a new generation of creative professional musicians whose artistic level is recognized not only by awards, but also a worldwide audience.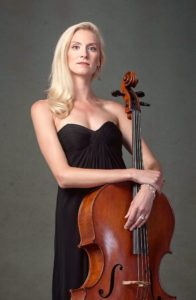 Anne Suda
April 18, 2019
ANNE SUDA, is an accomplished soloist and chamber musician. She enjoys performing nationally and internationally. Anne is dedicated to teaching and has given master classes and recitals as guest artist at several universities.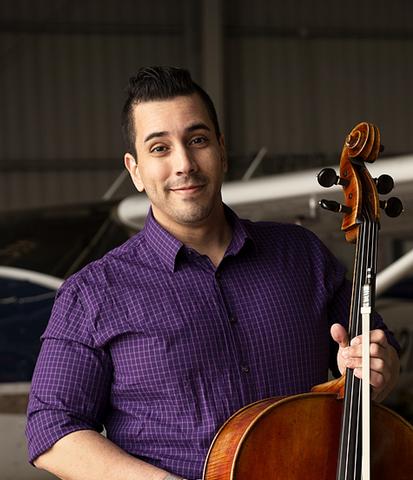 Efrain del Pilar
April 18, 2019
EFRAIN DEL PILAR began his musical journey as a flutist winning several competitions. Six months after beginning cello lessons, he performed his first cello recital.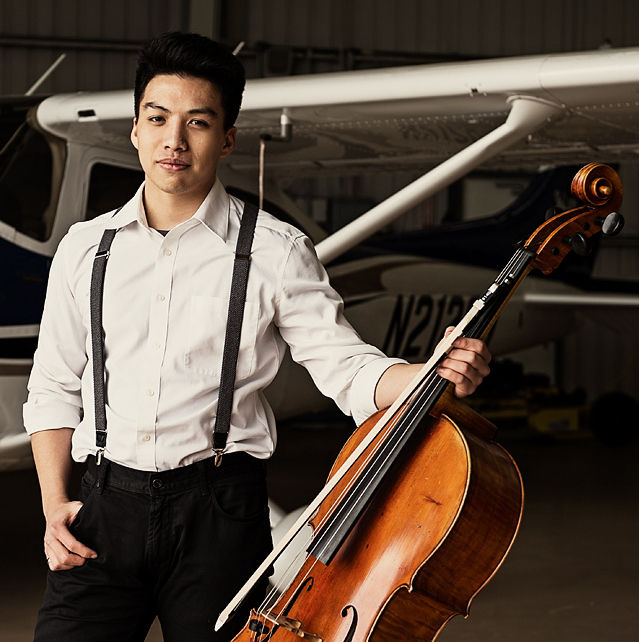 Bryant Gozali
April 18, 2019
BRYANT GOZALI began his formal cello training at age nine in China. He relocated to Singapore and was appointed Principal Cellist in two Singapore Orchestras. In addition to performing with the Los Angeles Cello Quartet, he performs with the Tokyo Quartet and pianist Christopher O'Riley.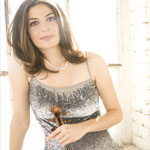 TAKE 3
Lindsay Deutsch
May 16, 2019
LINDSAY DEUTSCH, violinist, has thrilled audiences worldwide with her passion for music. She is a charismatic and captivating presence on today's music scene. Lindsay has just completed a tour as a solo violinist with Yanni performing in Saudi Arabia and the United States and will be touring with Yanni again in October 2018. She will be touring with Take 3 next season in the Midwest United States, California, Georgia, New York, Nebraska, and Colorado.
Van-Ang Nguyan
May 16, 2019
VAN-ANH NGUYEN, pianist and composer, has become a worldwide sensation and in demand artist, leading an intense touring career across the globe. Born to Vietnamese refugee musicians and having started piano studies at the tender age of thirteen months, the Australian born concert pianist gave her Sydney Opera House debut at age eight. She has won several prizes nationally and her playing has graced the stages of Australia, California, and Houston.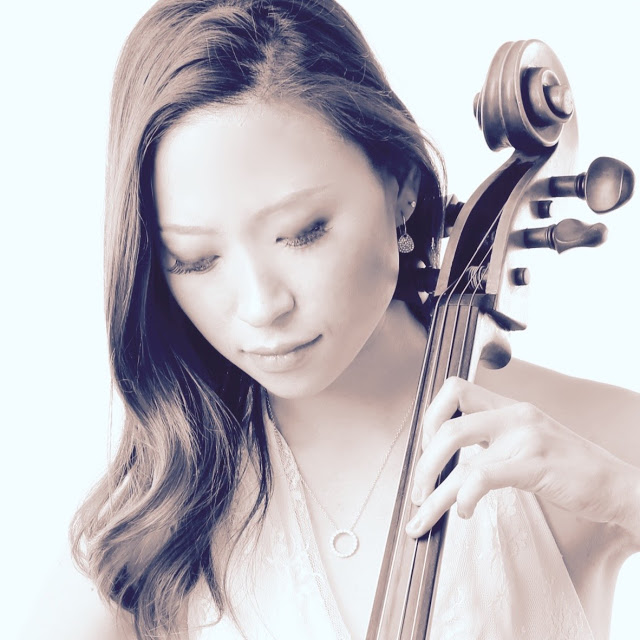 Lila Yang
May 16, 2019
LILA YANG, began her cello studies at the age of six. She has received numerous awards in chamber, orchestral, and solo repertoire. Her chamber and orchestral performances have taken her to venues such as Carnegie Hall, Lincoln's Avery Fisher Hall, and Walt Disney Hall among others. Lila is recognized most for her "eloquent phrasing and unique singing tone."