If you enjoy music in an intimate and friendly setting, become a subscriber of L'Ermitage Foundation's Concert Series. We offer concerts where members of the audience can mingle with the artists as well as other attendees. These concerts are private to our donors and their guests and are not open to the public.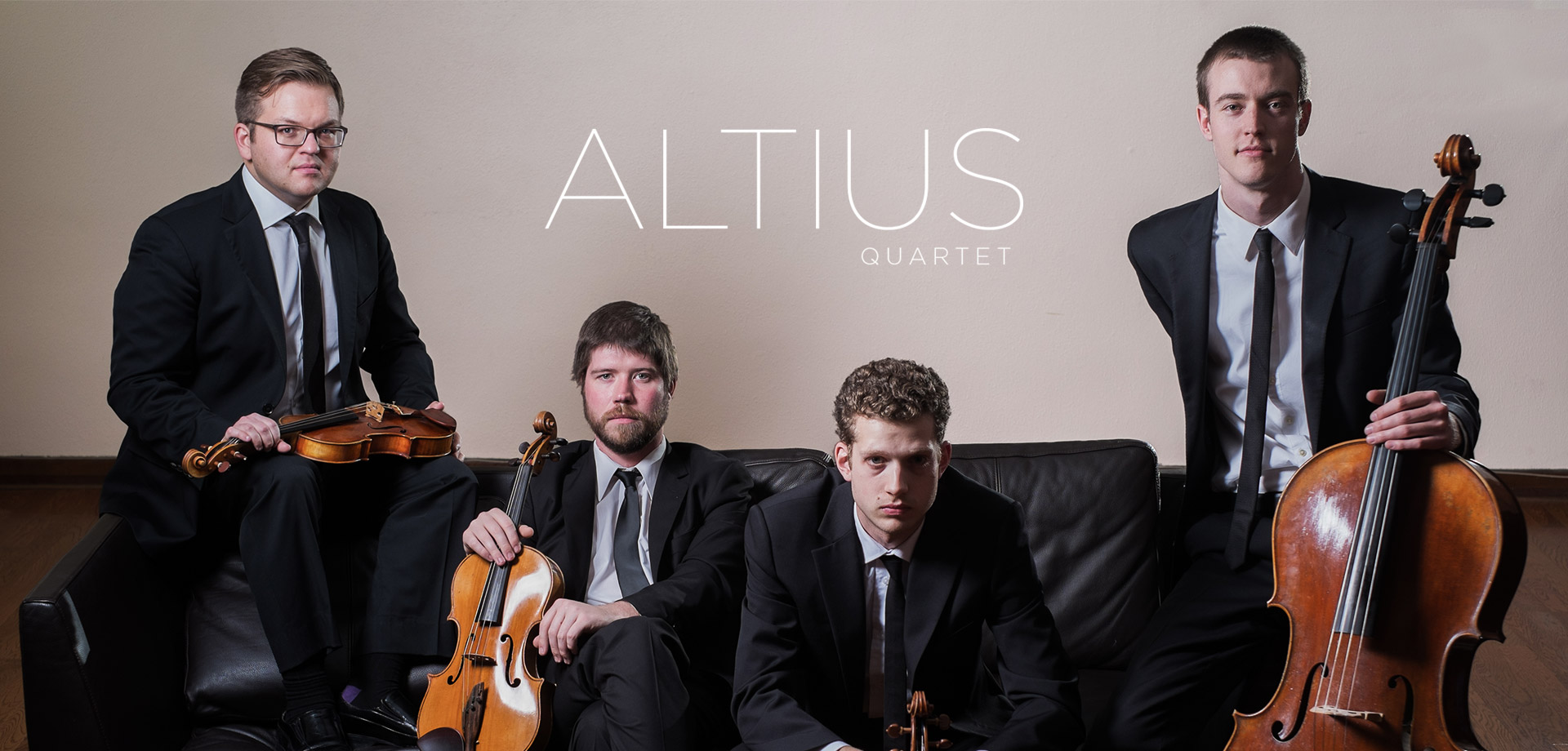 Altius String Quartet
Andrew Giordano
Joshua Ulrich
Andrew Krimm
Zachary Reaves
November 14, 2017
ALTIUS QUARTET is an ensemble determined to further the art of chamber music through performance and education. The Quartet is garnering an international reputation and enrapturing the hearts of audiences through their charisma and dynamism.
Los Angeles Cello Quartet
Ruslan Biryukov
Anne Suda
Bryan Gozali
Efrain del Pilar
January 18, 2018
The QUARTET consists of 4 charismatic soloists dedicated to sharing the warm vocal quality heard exclusively from 4 cellos performing together.  They strive to unite and inspire audiences from all walks of life.  These talented musicians hold advanced music degrees and have performed in over 30 countries. They make music exciting to listen to and compelling to watch.
Mikhail Korzhev
February 13, 2018
Russian born pianist MIKHAIL KORZHEV studied at the Moscow Conservatoire College where he performed both as a soloist and with orchestra in Moscow's most prestigious halls.   In 1991, he began his studies at the University of Southern California with esteemed pianist Daniel Pollack.  He now performs throughout the United States and Europe and is currently on the staff of Cal State University Fullerton in the Department of Music.
Yu Eun Kim
March 20, 2018
Korean born violinist YU EUN KIM has concertized around the world including a performance at the Lincoln Center's Alice Tully Hall.  She advocates for chamber music in a variety of settings, including smaller and more casual venues where music has an especially intimate powerful impact.  Yueun has won top prizes in many competitions including winner of the Beverly Hills National Auditions. She is currently working towards her Artist Diploma Degree under the tutelage of world-renowned violinist Midori Goto.
Ines Thome'
March 20, 2018
German born multifaceted guitarist INES THOME' performs internationally as soloist and chamber musician.  She received her Master's Degree in Stuttgart, Germany and is continuing her post-graduate work at the University of Southern California.  Ines also performs on the banjo and mandolin and is the recipient of many prizes in competitions.  She was invited to join the Colburn Orchestra and the USC Symphony Orchestra in Walt Disney Concert Hall.
Inna Faliks
April 11, 2018
Ukrainian born pianist INNA FALIKS has established herself as one of the most exciting, committed, communicative and poetic artists of her generation.  She has performed on many of the world's great stages, with  numerous orchestras, in solo appearances, and with conductors such as Leonard Slatkin and Keith Lockhart.  Inna is currently a piano professor and Head of the Piano Department at UCLA.  Critics call her "A concert pianist of the highest order"(Chicago WTTW), "poetry and panoramic vision." (Washington Post)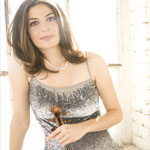 Lindsay Deutsch
May 15, 2018
American born violinist, LINDSAY DEUTSCH, made her solo orchestral debut at age eleven at the Walt Disney Hall in Los Angeles followed by appearances at the Hollywood Bowl, Jordan Hall in Boston among others. She plays with a passion and energy that has thrilled audiences throughout the United States and Canada. She touches the audience's hearts and keeps them at the edge of their seats.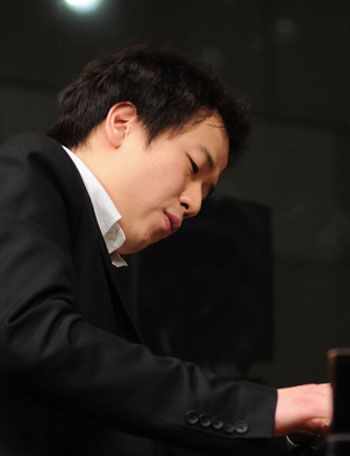 Sung Chang
May 15, 2018
Korean born pianist, SUNG CHANG began playing the piano at the age of three. He gave his debut concert at age five in Korea. He is currently studying with Professor Jeffrey Kahane at the University of Southern California Thornton School of Music. Mr. Chang has performed as a chamber musician and with orchestra throughout Europe and the United States, most notably, at the Walt Disney Hall in Los Angeles.