If you enjoy music in an intimate and friendly setting, become a subscriber of L'Ermitage Foundation's Concert Series. We offer concerts where members of the audience can mingle with the artists as well as other attendees. These concerts are private to our donors and their guests and are not open to the public.
Yu Eun Kim
October 5, 2021
Violinist, YUEUN KIM, began her studies in Korea. She attended USC's Thornton School of Music studying under Midori Gato. Ms. Kim has concertized around the world including a performance at the Lincoln Center's Alice Tully Hall.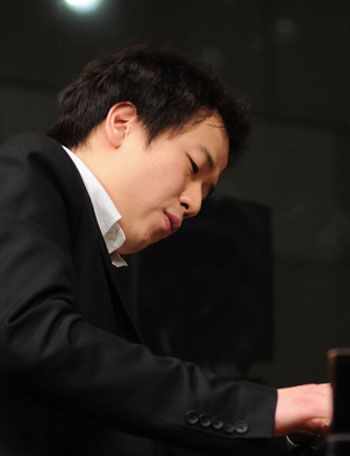 Sung Chang
October 5, 2021
Pianist, SUNG CHANG, has performed for many concerts as a chamber musician. "Sung Chang is a pianist of enormous and special gifts...his command of the instrument is exceptional..." (Jeffrey Kahane)
Laurence Kayaleh
November 16, 2021
Violinist, LAURENCE KAYALEH, is an international concert performer. She is an artist of deep musical insight, possessing a rich singing tone and a natural feeling for style.
Bernardene Blaha
November 16, 2021
Pianist, BERNADENE BLAHA, has been a member of the Keyboard Faculty at the Thornton's School of Music, USC since 1993 where she is an Associate Professor.