If you enjoy music in an intimate and friendly setting, become a subscriber of L'Ermitage Foundation's Concert Series. We offer concerts where members of the audience can mingle with the artists as well as other attendees. These concerts are private to our donors and their guests and are not open to the public.
Chika Inoue
March 27, 2017
Chika Inoue has been praised for her beautiful tone, and acute sensitivity. She has received numerous performance awards in competition, garnering her as a soloist and chamber musician. Chika is committed to sharing classical saxophone music and its diverse capabilities across the spectrum of music with audiences worldwide.
Mary Au
March 27, 2017
Mary Au is a much sought after collaborative artist, coach and educator with worldwide experience. Hailed for her "sensitive , seamless transition between chamber music collaboration and piano accompaniment." (Los Angeles Times). She is a committed advocate of music education and has presented master classes in music festivals, universities and music conservatories in the United States and China.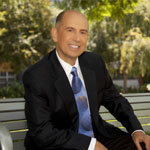 Armen Guzelimian
April 24, 2017
Pianist, ARMEN GUZELIMIAN has appeared with the Los Angeles Philharmonic, Los Angeles Chamber Orchestra, California Chamber Symphony among others. As an inspiring educator, he has been on the faculties of Music Academy of the West, and Thornton School of Music at USC.
Simone Porter
April 24, 2017
19 year old violinist, SIMONE PORTER has been recognized as an emerging artist of impassioned energy, musical integrity and vibrant sound. She has appeared with many renowned orchestras both in the United States and abroad. Ms Porter is the recipient of numerous honors and awards.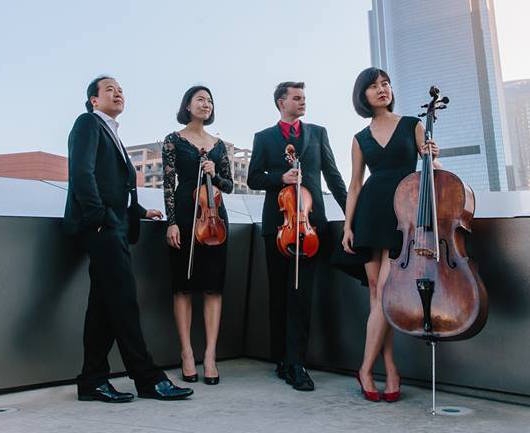 LOS ANGELES ENSEMBLE
May 25, 2017
Founded in 2015, the Los Angeles Ensemble is a group formed by USC students who work professionally in the greater Los Angeles area. They are driven by a love of music and a passion for working within a small ensemble.The Los Angeles Ensemble features Joanna J. Lee on Violin, Dan M. Fellows on Viola, Lu Bingxia on Cello and Sung Chang on Piano.
Robert Thies
June 29, 2017
ROBERT THIES a pianist of "unerring, warm-toned refinement..." He is an artist renowned for his consummate musicianship and poetic temperament. Mr. Thies is the winner of the Gold Medal at the Second International Prokofiev Competition in St. Petersburg, Russia in 1995.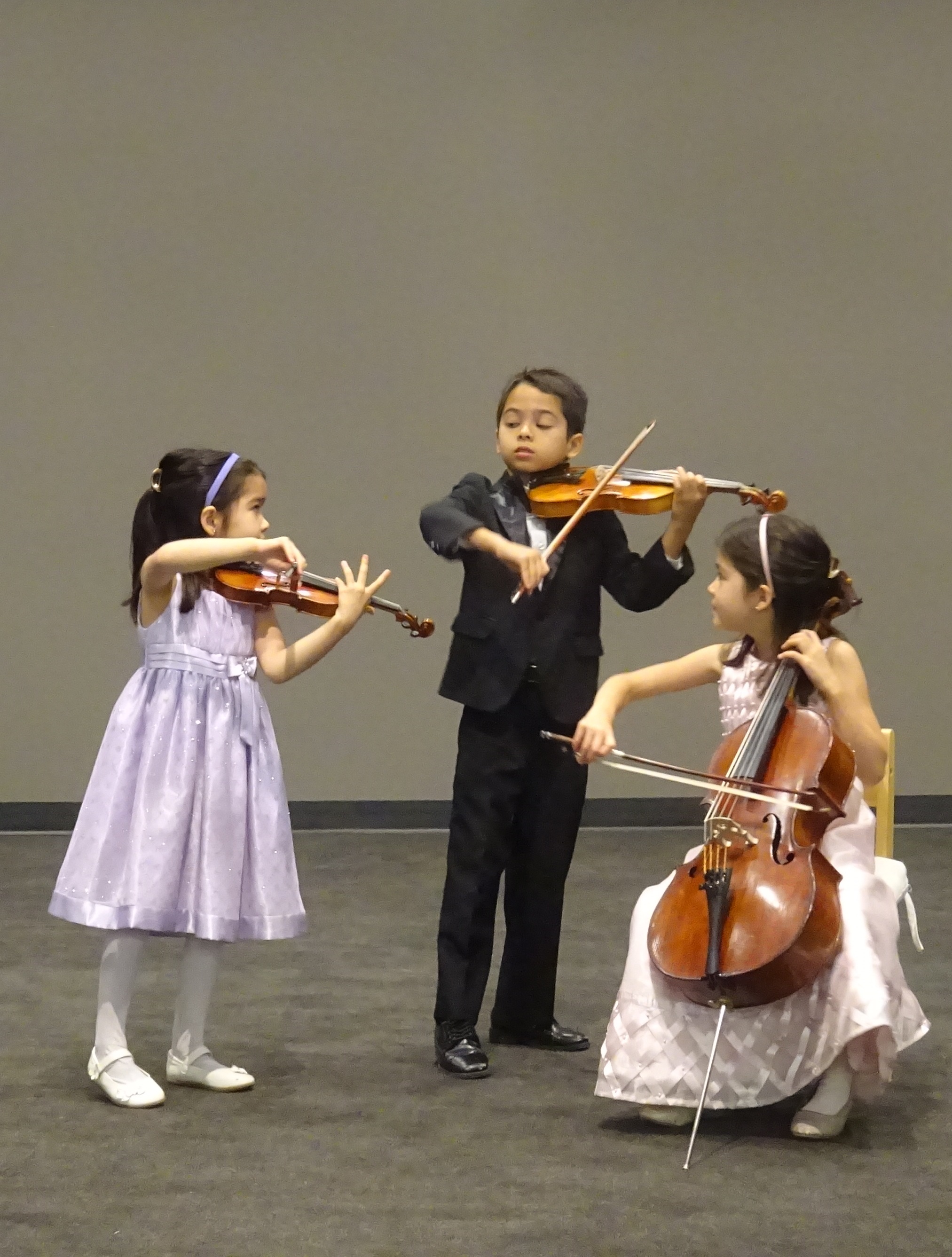 The Little Stars String Trio
July 26, 2017
The Little Stars String Trio is a sibling trio with Dustin (violin), age 10, Starla (cello), age 9 and Valery (violin), age 8 who live in Chico California. All three have debuted as soloists with orchestra by the age of 6 and regularly perform solos in the San Francisco Conservatory of Music Pre-College Division recitals. They have won numerous 1st place awards. The Trio studies chamber music privately with Dr. Ayke Agus. She is a classical violinist and pianist known for her longtime collaboration with Jascha Heifetz.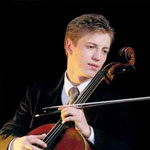 Ruslan Biryukov
August 16, 2017
RUSLAN BIRYUKOV is known for his "superb artistry, passion and individuality." He represents a new generation of creative professional musicians whose artistic level is recognized not only by awards, but also by a worldwide audience.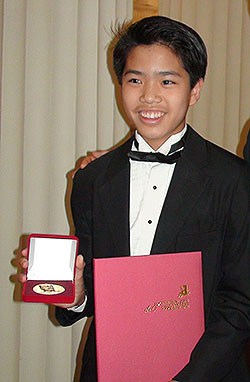 Nathan Le
August 16, 2017
NATHAN LE began his cello studies at the age of four. Now at age sixteen, he currently studies with Ruslan Biryukov and Ronald Leonard. In July, 2014, Nathan won Third Prize at the Tchaikovsky International Competition for young Musicians. He has since won additional prizes and Competitions.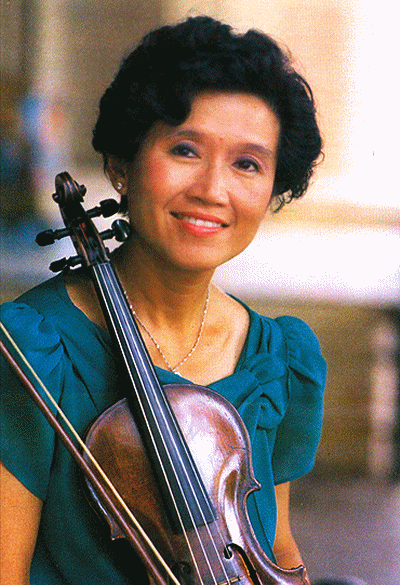 Ayke Agus
September 14, 2017
AYKE AGUS is a classical violinist and pianist known for her long time collaboration with violinist Jascha Heifetz. She is a recording and performance artist, author and instructor.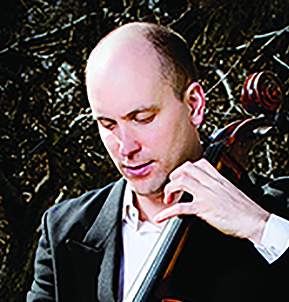 Michal Palzewicz
September 14, 2017
MICHAL PALZEWICZ, cellist, has performed extensively throughout the United States and Europe, both as a soloist and ensemble player. He has performed to great acclaim at prestigious venues such as Weill Recital Hall at Carnegie Hall in New York City and Wigmore Hall in England.
Mary Au
October 11, 2017
MARY AU, pianist, is renowned for her "impassioned music making and superb artistry." She is a champion of music education dedicated to guiding and nurturing developing talents. She is a much sought after collaborative artist, chamber musician and master teacher.
Kevin Miura
October 11, 2017
KEVIN MIURA, violinist, at age fourteen already enjoys a busy performance schedule and is becoming recognized as a dynamic young artist. In 2016, he won second prize in the Yehudi Menuhin competition in England and was awarded loan of a $5 million Stradivarius.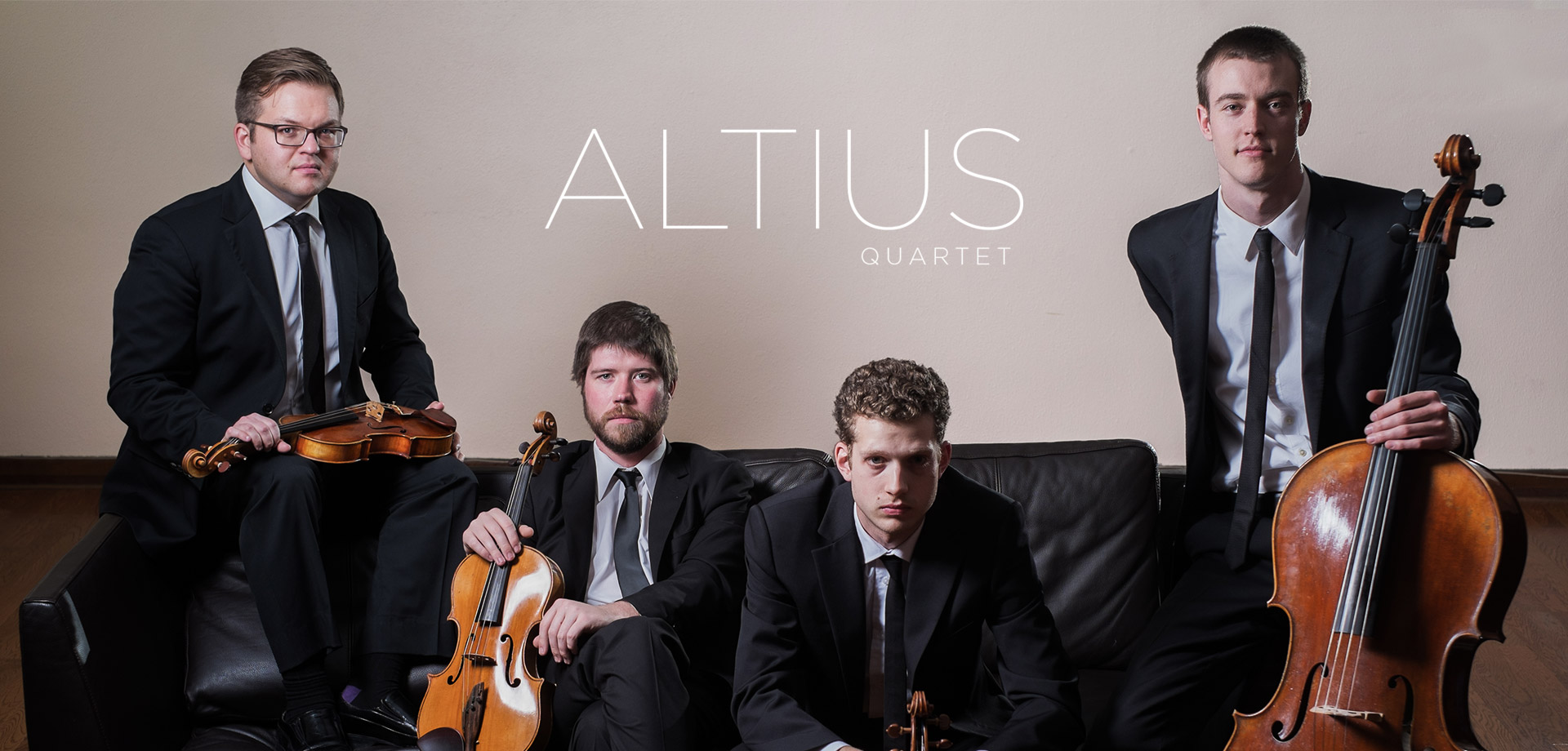 Altius String Quartet
Andrew Giordano
Joshua Ulrich
Andrew Krimm
Zachary Reaves
November 14, 2017
ALTIUS QUARTET is an ensemble determined to further the art of chamber music through performance and education. The Quartet is garnering an international reputation and enrapturing the hearts of audiences through their charisma and dynamism.